Create engaging events for your community
Fully integrated. Fully awesome. The Honeycommb Events system has everything you need to schedule and host events your community will love.
Community Events
Easily create and distribute engaging community events your members will love. Members can browse, easily RSVP, and share events with others.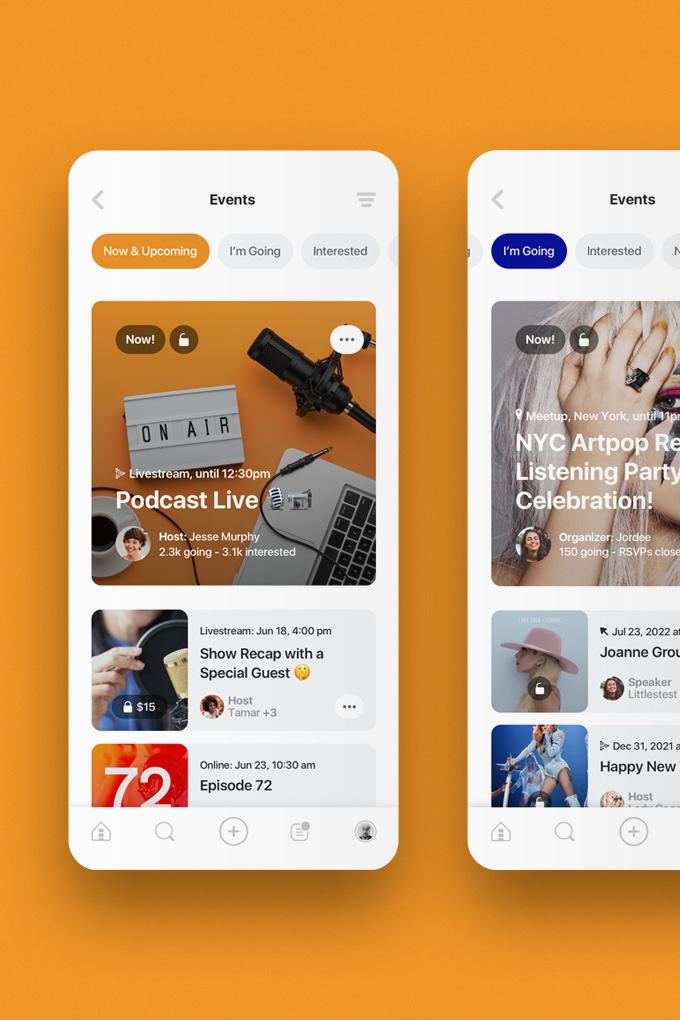 Premium & Paid Events
Require a community subscription for members to RSVP and access premium events. Or earn revenue through paid events (coming soon).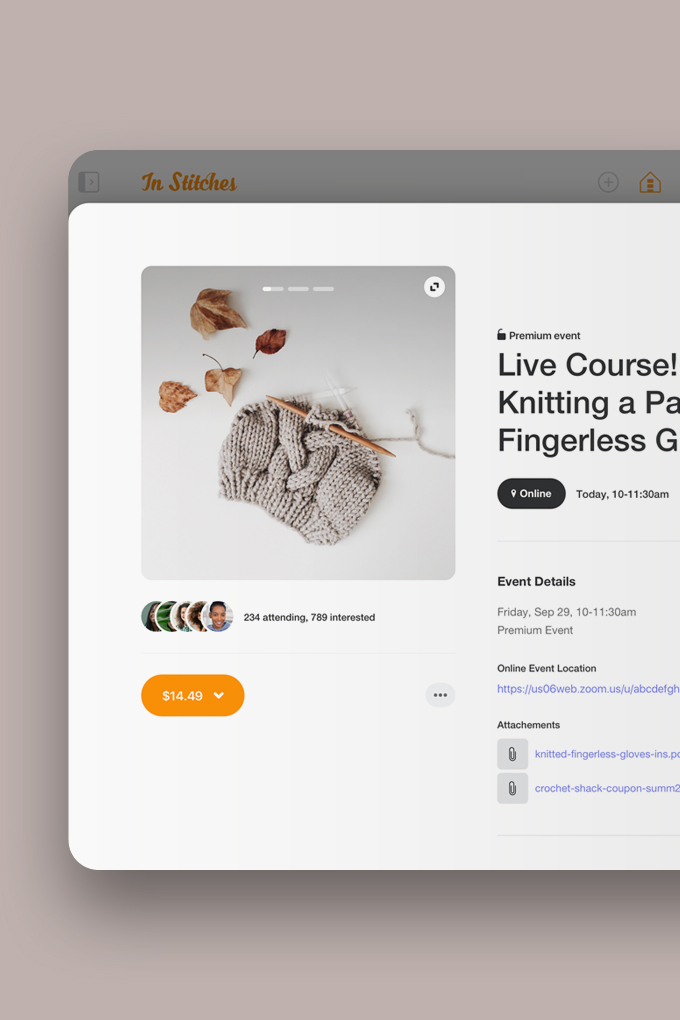 Create & Manage
Admins can easily create and add great looking events to the community by filling out a simple form. Update events and manage attendees easily in the Control Center.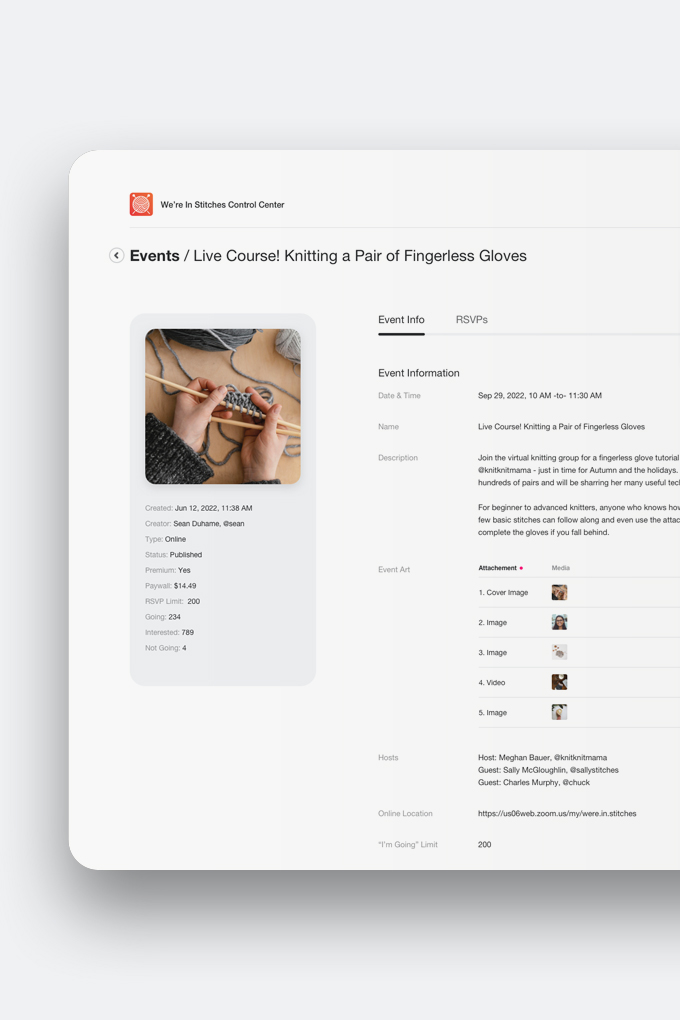 More Event Features
On the surface, Honeycommb's Events feature is simple and easy to use. But don't be fooled. This is a full featured, fully integrated Events system, giving you the flexibility to create community events of all kinds.
📅 Event Types

Meetup, Online, and Livestream event types give admins the ability to create events of all kinds while giving members the context they need.

🙌 RSVP System

Each event includes RSVP capabilities allowing members to RSVP; I'm Going, Interested, or Not Going. Admins can manage and close RSVPs at any time.

😎 Attendee Limit

Create an "exclusive" events by limiting the number of community members who can RSVP "I'm Going." There's nothing like scarcity to increase engagement 😁.

🗺 Map Integration

For Meetup events, or when an event address is added to any event, our maps integration is helpful to members and works beautifully on mobile and desktop.

📧 Email System

The Events email system sends beautiful automatic emails, with calendar software integration, to keep event attendees updated and sure to attend.

📂 Attachements

Attach files, like an agenda, instructions, or resources, to your event, only available to attendees who RSVP "I'm Going" or who have paid to attend the event.

✅ Benefits List

Used to create an agenda or simply used to further describe your events and entice RSVPs, add benefits to "sell" your event to your members and others.

Aaaand…

Really, it's a long list. Create your network and start creating events to see for yourself...
Create Your Network
An amazing Events feature-set is only one reason to launch your independent social network with Honeycommb. If you want to organize and engage a group of people of any kind, Honeycommb is a great fit. Create your network now or... let's have a chat (book a meeting below).