Creators - launch a social network for your fans
Creators of all kinds; podcasters, vlogers, artists, coaches and others, give their fanbase more with an independant social network they own, control, and earn (lots of) revenue from.


Creators are diminished on large platforms by algorithms and a platform's only desire, to keep *their* members on it with any tactic - another creator, another video, another article, another advertisement... taking your fans attention away from you. Creators need a solution that gives them more ownership and control over *their* audience.
Your fans want more - to be more connected to you and each other. Creators deserve more than what they're getting on large "free" platforms. They deserve ownership, control, and more tools to engage and earn from their audience. Honeycommb gives creators all of that.
All-In-One
Beautiful, feature-rich, dedicated, branded web and mobile apps works seamlessly with each other and come packed with features found on modern social networks, like groups and livesteaming.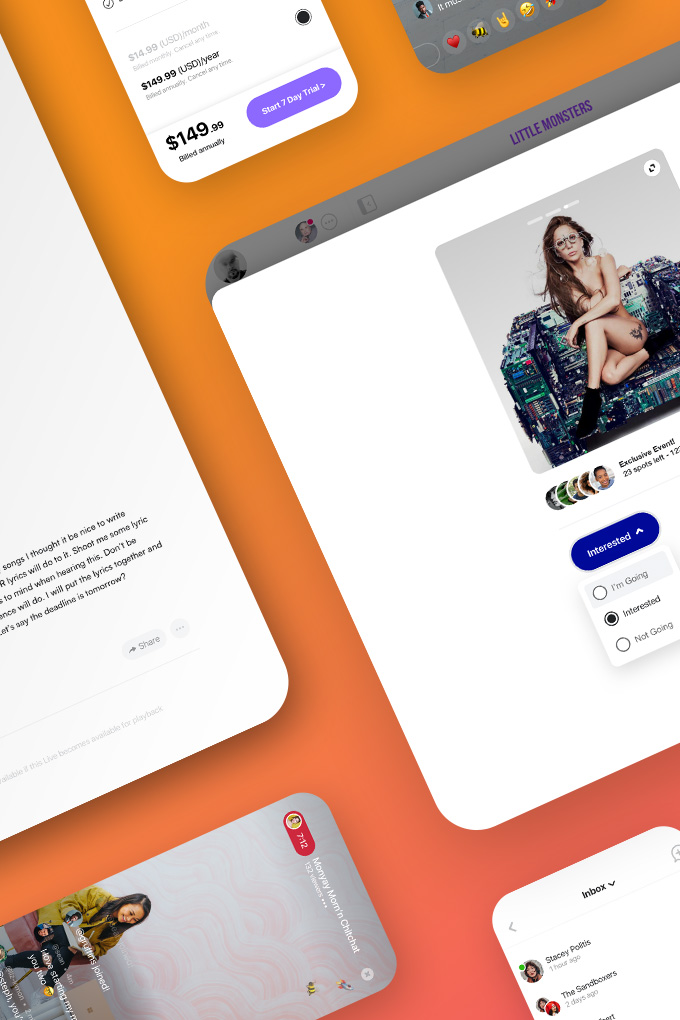 Built for Revenue
A fully integrated membership subscription system that can leverage premium content, premium events, premium groups, and premium features has earned creators on Honeycommb millions of dollars.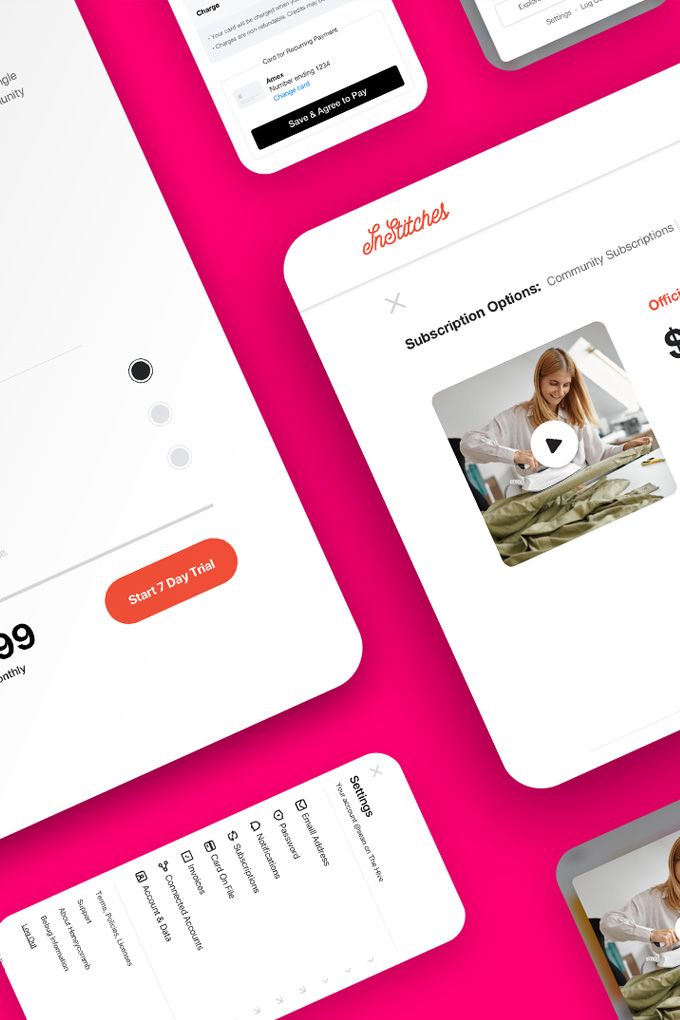 Ownership and Control
Your community, your audience, your content, your data. A seperate Control Center gives admins total control to easily manage and customize every aspect of the network.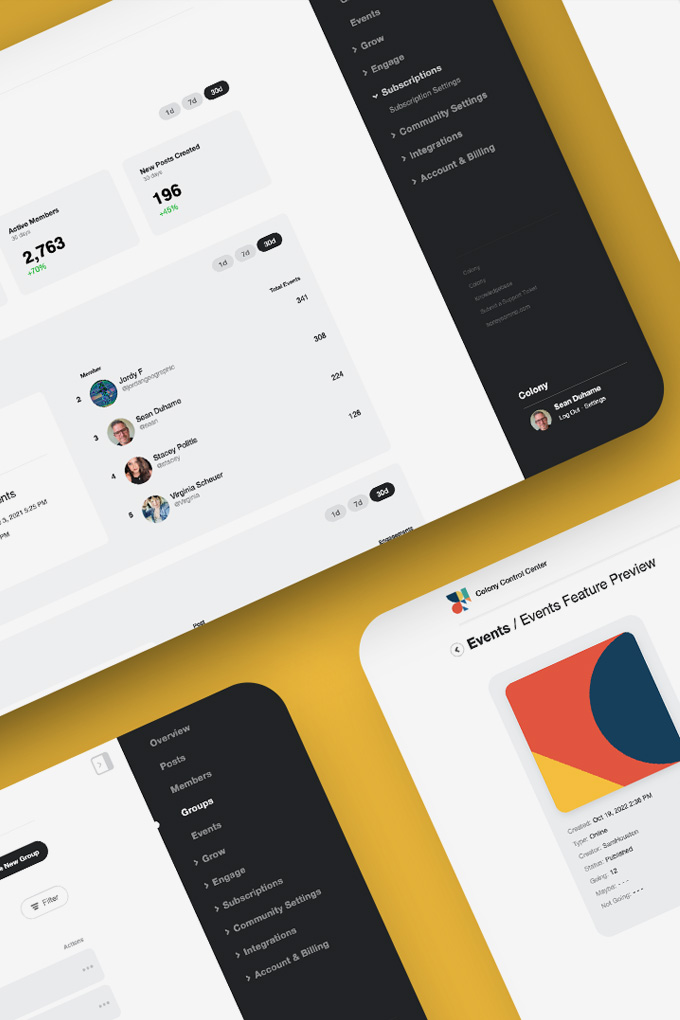 Livestreaming
Highly interactive with live chat and custom reactions, livestreaming is native (built-in) to Honeycommb's mobile apps. Streamers can also use RTMP for professional streamer-style broadcasts.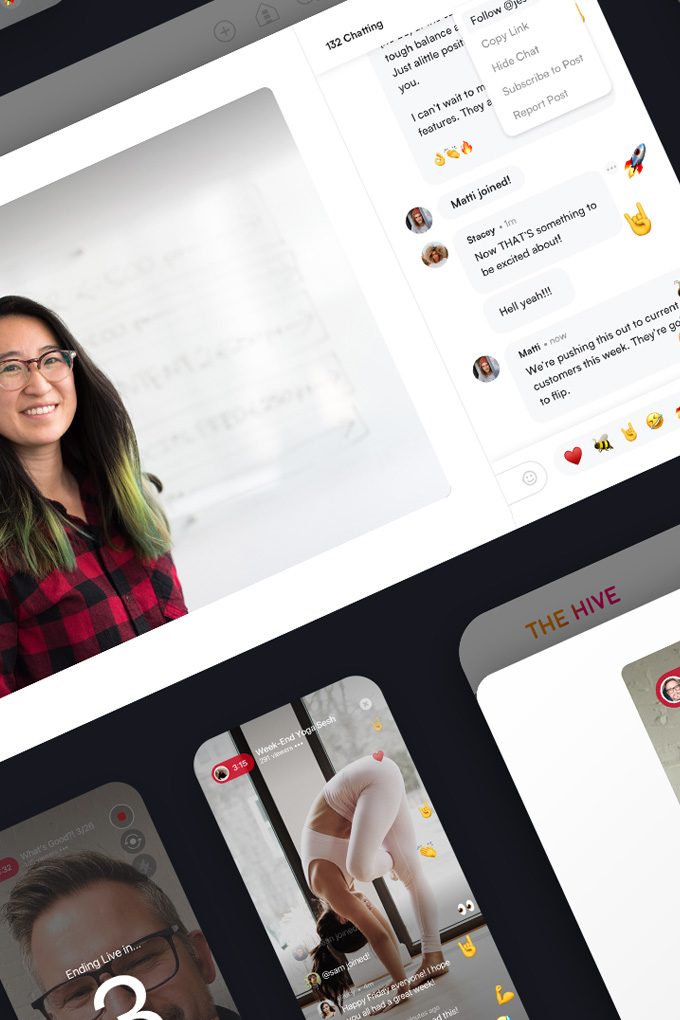 Success Team
Launching a social network is not as challenging as it sounds. The Honeycommb Success Team is always available to guide and support your goals. A deep knowledgebase and a private customer community, Colony, connects you to Honeycommb and other network owners for support.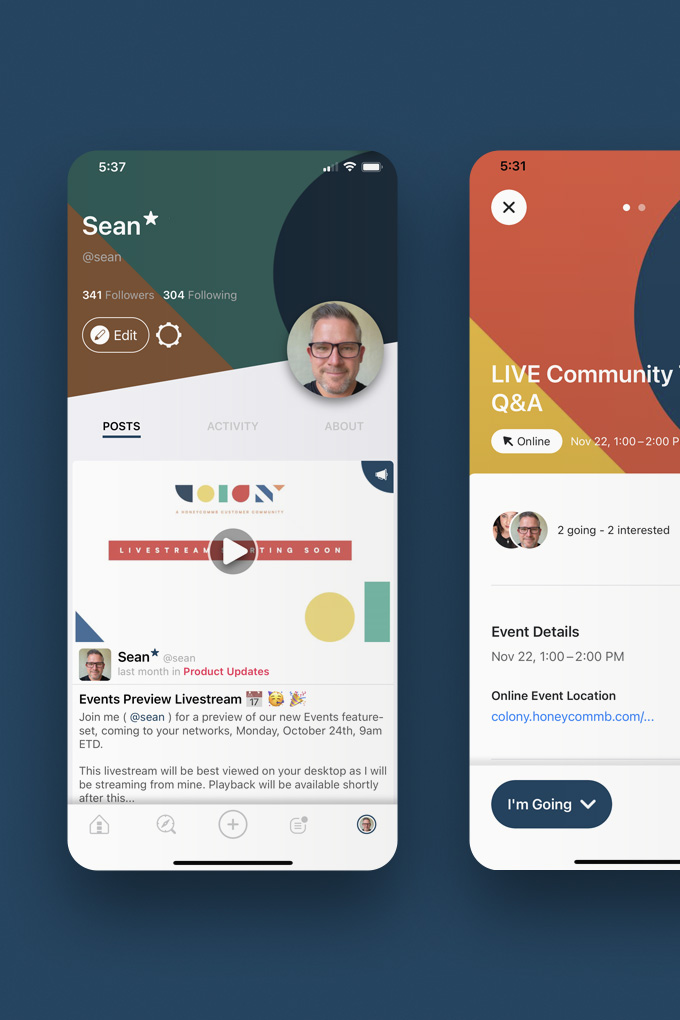 Subscription Earnings Calculator
Forecast your potential membership subscription revenue. You're in control of pricing and Honeycommb gives you a lot of opportunity to deliver value to your members.
Product tiers (including freemium)
Weekly, monthly, annual plans
Free trial (adjustable length)
Premium groups, content, events, and features
Upgrade / downgrage with auto-proration
Promo Codes and more…
paying monthly subscribers
Even More to Honeycommb
Creating a dedicated, branded, online social space for your community is the first step, and it's simple with Honeycommb and that alone is a great start. But, that's just the start...
📱 iOS & Android Apps

Dedicated, branded, professional mobile apps with product pages on Apple and Google app stores means you can connect with your members wherever they are.

🧑‍💻 Rich Internet App

Your own branded, feature-rich desktop application works beautifully in any desktop or mobile browser. All real-time interaction works seamlessly across desktop & mobile.

🖼 Posts

Members can create and distribute posts to the entire community with ease, rich-media posts included, for the kind of engagement members are there for.

🏠 Home Feed

No algorithms here, just content from profiles members follow and groups members are in. Every piece of content has the opportunity to be seen and interacted with.

😎 Profiles

To be a part of something - you have to exist within it. Personalized member profiles give community members opportunity to be found and known by other members.

📎 Custom Menu

Being able to add any item and link to the primary menu means Honeycommb networks often become the central hub for a creators audience.

🎥 Livestreaming

A favorite fearure of Honeycommb creators, our interactive livestreaming makes it easy for creators to offer members something special to their members that's not taxing to produce.

💸 Membership Subscriptions

A fully integrated & powerful feature-set; tiers, freemium, group subscriptions, promotions. Creators have all they need to earn serious revenue and making members happy.

📅 Events

Attach files, like an agenda, instructions, or resources, to your event, only available to attendees who RSVP "I'm Going" or who have paid to attend the event.

🎛 Control Center

Used to create an agenda or simply used to further describe your events and entice RSVPs, add benefits to "sell" your event to your members and others.

Aaaand…

Really, it's a long list. The best way to get to know Honeycommb is to experience it for yourself...
Create Your Network
Honeycommb is a great ADDITION to what creators are already doing. Using other channels to grow a Honeycommb network is a great strategy. Take ownership and control of your biggest business asset - your audience.