Community + Subscriptions ⚡️
Hundreds of creators, coaches, artists and more earn millions in revenue through Honeycommb's built-in membership subscription technology by giving their audience a place that's *just* for them to connect deeper with their interest and each other.
A dedicated, branded social network PLUS an integrated membership subscription system is a powerful combination that has earned creators, coaches, entertainers, and more millions of dollars on Honeycommb.
Whether you're a creator on YouTube or a thought-leader spreading the word on Instagram, looking to gather, grow and deliver even more value to your audience, Honeycommb is a no-brainer addition to what you're already doing.
With Honeycommb, you can easily give your audience something they don't have - a dedicated online space that feels special and is just for them. Because you own the network (content, data, members, and revenue), it will become an extremely valuable business asset that you own and control.
Fully Integrated
Built-in & ready to go - there is no easier way to launch a membership subscription-based online community than Honeycommb. Create your network, connect Stripe, add subscription products, and open the doors.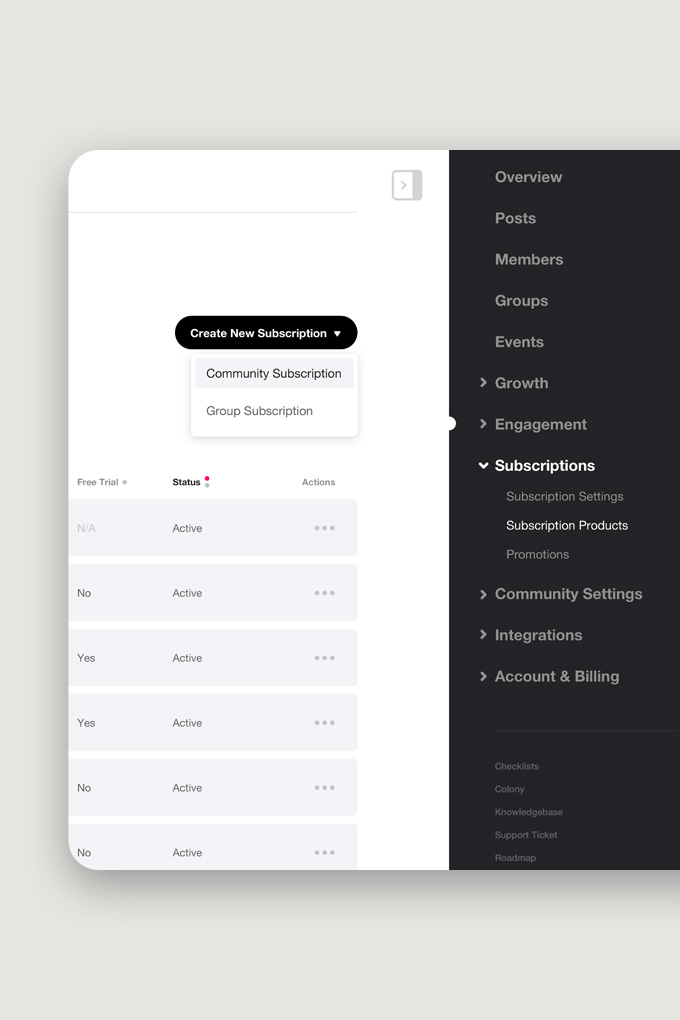 Freemium + Tiers
Require members to select and pay for a subscription to enter the network -or- offer your network for free with a freemium tier and promote upgrading for access to premium content, groups, events, and features.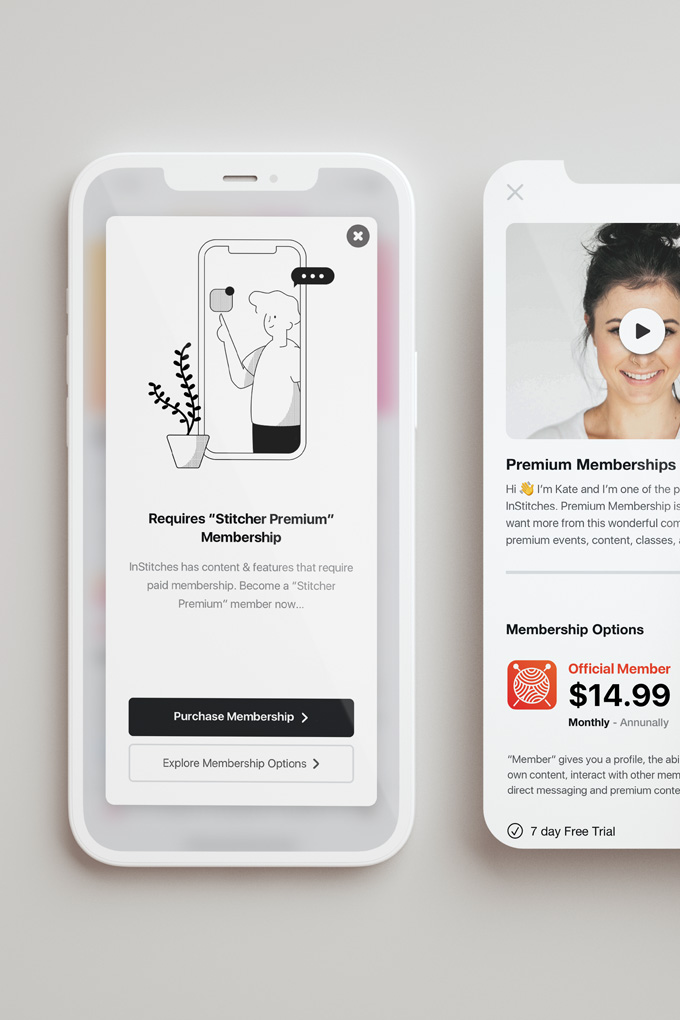 Multi-Subscriptions
Unique to Honeycommb, network owners can create Community and/or Group subscriptions or both, and members can subscribe to and carry more than one subscription at a time.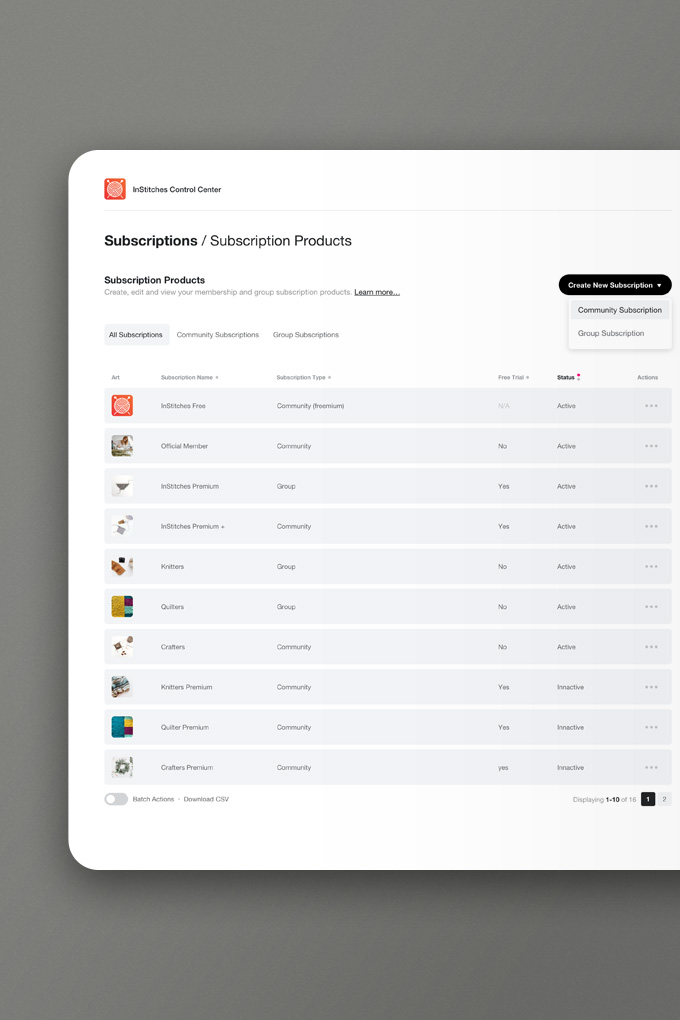 Premium Offerings
Create membership subscriptions products that give community members access to premium content, premium groups, premium events, and premium features like verified profiles or direct messaging.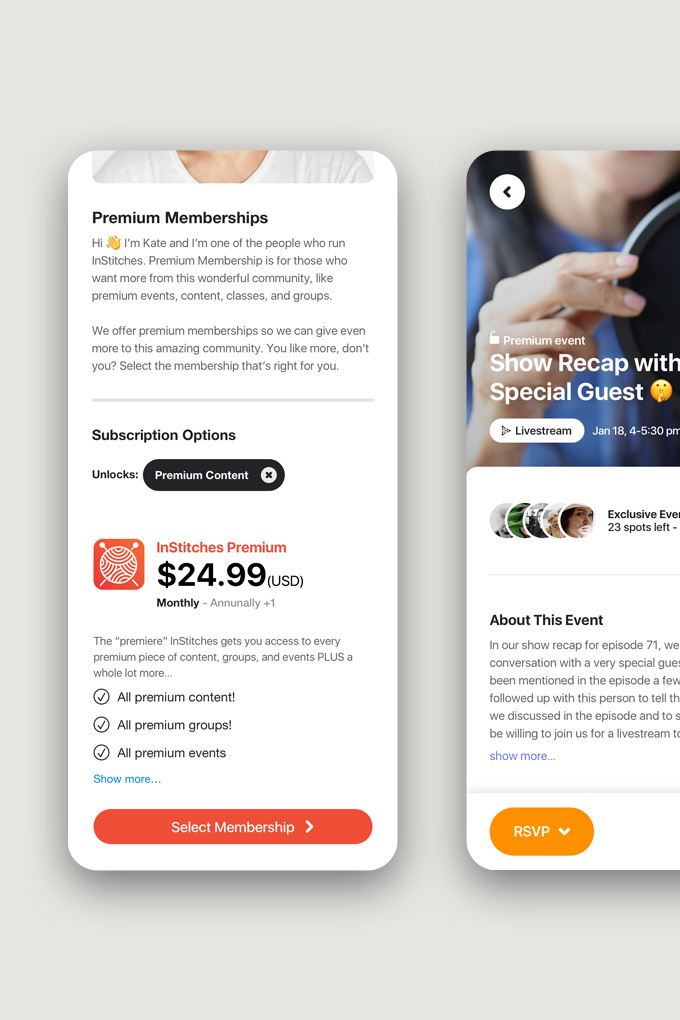 Subscription Earnings Calculator
Forecast your potential membership subscription revenue. You're in control of pricing and Honeycommb gives you a lot of opportunity to deliver value to your members.
Product tiers (including freemium)
Weekly, monthly, annual plans
Free trial (adjustable length)
Premium groups, content, events, and features
Upgrade / downgrage with auto-proration
Promo Codes and more…
paying monthly subscribers
More Membership Subscription Features
Honeycommb's cross-platform, fully integrated membership subscription feature-set is the most complete subscription system of any community platform on the market. Here are some more great feaures;
📱 Apple & Google Pay

Members can easily and quickly checkout with integreated Apple and Google pay technology built into Honeycommb's shopping cart experience.

⚙️ In-App Payments

Honeycommb is optimized for a web shopping cart experience. Mobile apps in apps stores, when required, can be connected to developer accounts for in-app purchases.

💰 Daily Payouts

Once your Stripe account is setup and integrated, enjoy daily payouts (no waiting like other platforms) right into your desired bank account.

🤓 Smart Payment Re-try

When membership payments fail, Honeycommb's smart payment retry system kicks in - as well as automated emails to let the customers know of the missed payment.

✅ Payment Plans

Offer weekly, monthly, or annual payments plans per subscription product. Incentivize customer stickiness through by reducing the costs of longer payment plans.

🤝 Promo Codes

Fully integrated promotions and promo codes can be used prolifically to market and grow your membership subscription business on Honeycommb.

💳 Card Management

Using ultra-secure Stripe technology, members can manage their cards in-app. When payments fail, members can update payment info and manually retry the payment.

🧾 Invoices

Members can access all of their paid invoices in their settings area in-app. All member payments can be downloaded as PDF and confirmed through stored invoices.

Aaaand…

Really, it's quite the list. Create your network and start creating subscription products to see for yourself...
Create Your Network
Add Honeycommb to what you're already doing to give your audience a place of their own where they can more deeply connect with their interest and others who share it. Pair that with a fully integrated, feature-rich membership subscription system and you have the potential to add a strong revenue stream to your business. Create your network now or... let's have a chat.