Livestreaming for the Entire Community
Honeycommb's Livestreaming feature gives the entire community the ability to stream high quality, live video while also engaging with viewers through real time chat and reactions.
Native (built-in)!
Where other solutions require you to integrate yet another piece of software, Honeycommb's Livestream & Broadcast features are native, so all you and your members have to do is tap *Live*.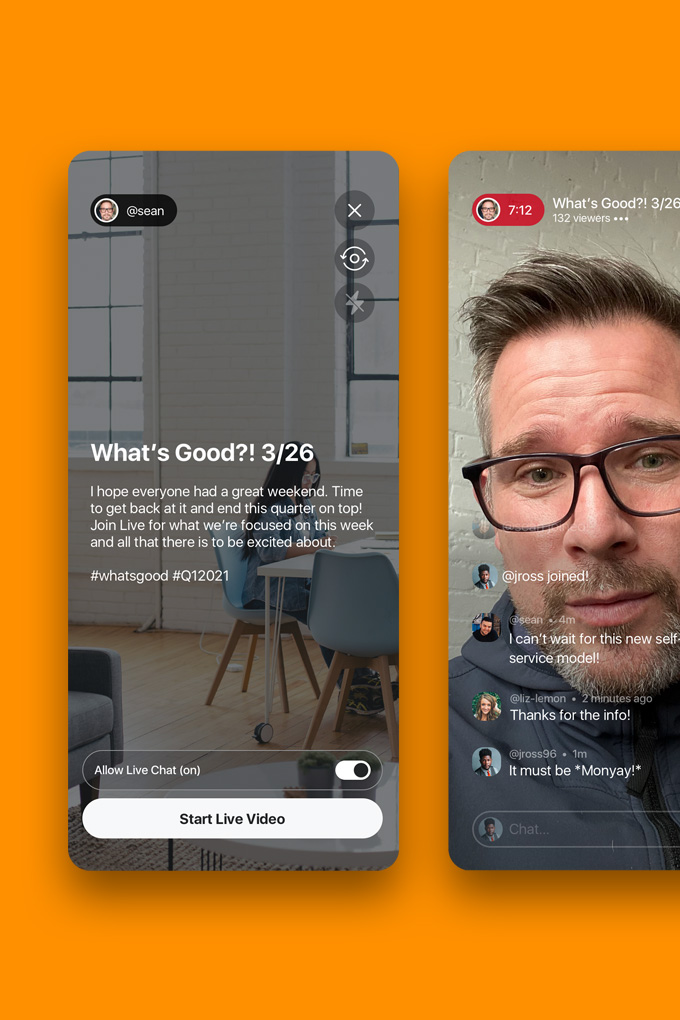 Livestream + Broadcast
Alongside Honeycommb's simple one-tap *Live* feature is the low-latency RTMP broadcast technology where you can use professional-grade streaming software to deliver high-value, top-notch broadcasts to your audience.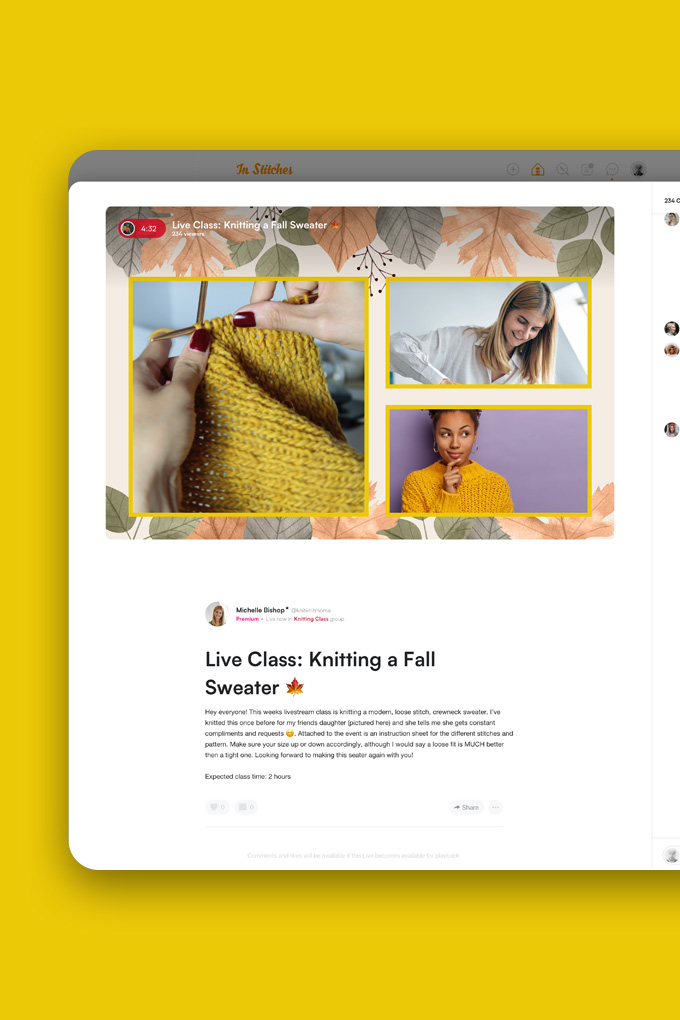 Lively!
With real-time chat and *custom* reactions, your Livestreams become an incredible place for your community to connect and engage (across any device) with the streamer and each other.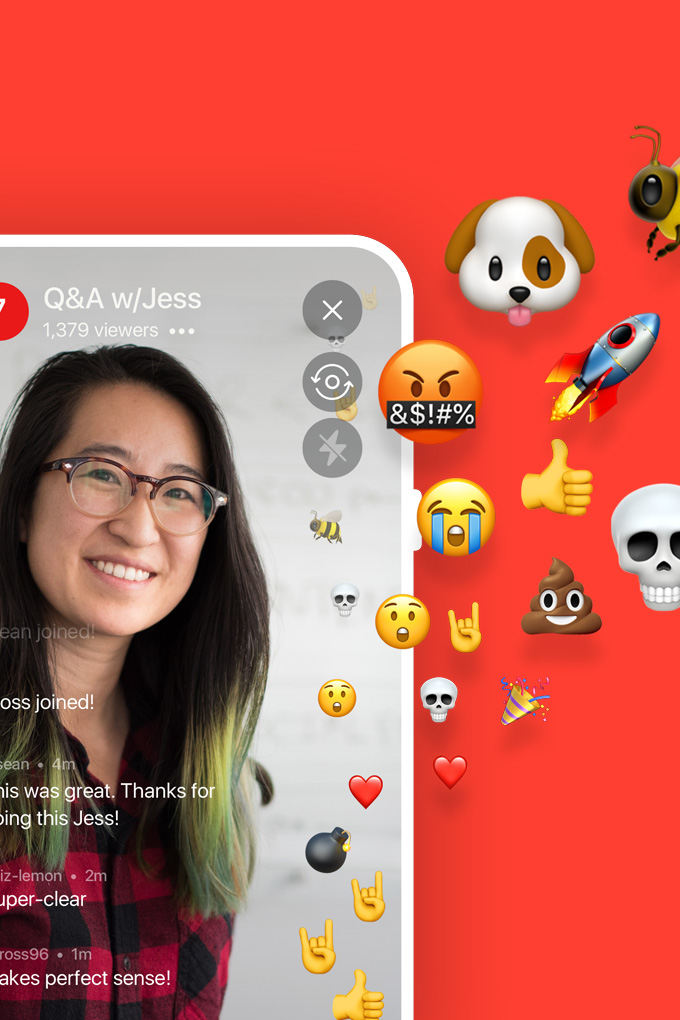 Even More to Livestreaming
Honeycommb's Livestreaming and broadcast technology the most complete & pro-grade experience of any community platform. Here are some other great features that also come built-in...
🌍 Cross Platform

No matter what platform your members are on, Livestreaming works across web, iOS, and Android applications seemlessly; video, chat, and reactions.

💬 Real Time Chat

Real time chat over (mobile) and next to (web) livestream allows for streamer and viewer interactions that make livestreaming far more engaging.

🎉 Many at Once

Your network is not restricted to one active livestream. Many accounts can livestream at the same time (may require premium livesteaming package).

🧑‍💻 Thousands of Viewers

Viewership scales beautifully to thousands of viewers across the world at once (may require premium livesteaming package).

▶️ Playback

Livestream are fully recorded, video files are then automatically generated and posted from the streamers profile immediately after the livestream has eneded.

💩 Reactions

Stream viewers can react to the streamer with emoji reactions that display in real-tine over the streaming video.

🐝 Custom Reaction Set

Create a custom emoji reaction set for your network, another way to make your network unique and fit your style or brand.

👀 Viewer Count

The livestream shows, in real-time, the number of people currently watching the livestream no matter where they are in the world.

📝 Title & Description

Streamers can set a title and description to give the viewers helpful context as to what the livestream is all about. The streamer can also chose to turn livestream comments off.

Aaaand…

The best way to experience livestreaming is to create your network and go live yourself...
Create Your Network
Livestreaming is just one of many great ways to create a unique and engaging online community with Honeycommb. Create your network, free to try for two weeks, or book some time to have a chat with someone here at Honeycommb.