📈 Registration Completion Improvements
January 23, 2023 - There's little that's more important to Honeycommb than ensuring the growth of networks that use our platform. In order to improve the registration completion rate of new users, whether for an open or a private community, Honeycommb has introduced a handful of new features and improvements.
Pre-users
Now found in Control Center 2.0 in the "Grow" section is "Preusers."
Q: What is a Preuser?
A: Pre-users are any users who have started but have not completed registration yet.
Q: What causes incomplete registration?
A: Some users may just be in the middle of registering but most often the cause is user error - a mis-typed email address.
Q: Are preusers counted toward my user table?
A: No. Preusers only become users once they complete registration and can engage in the community.
Preuser Table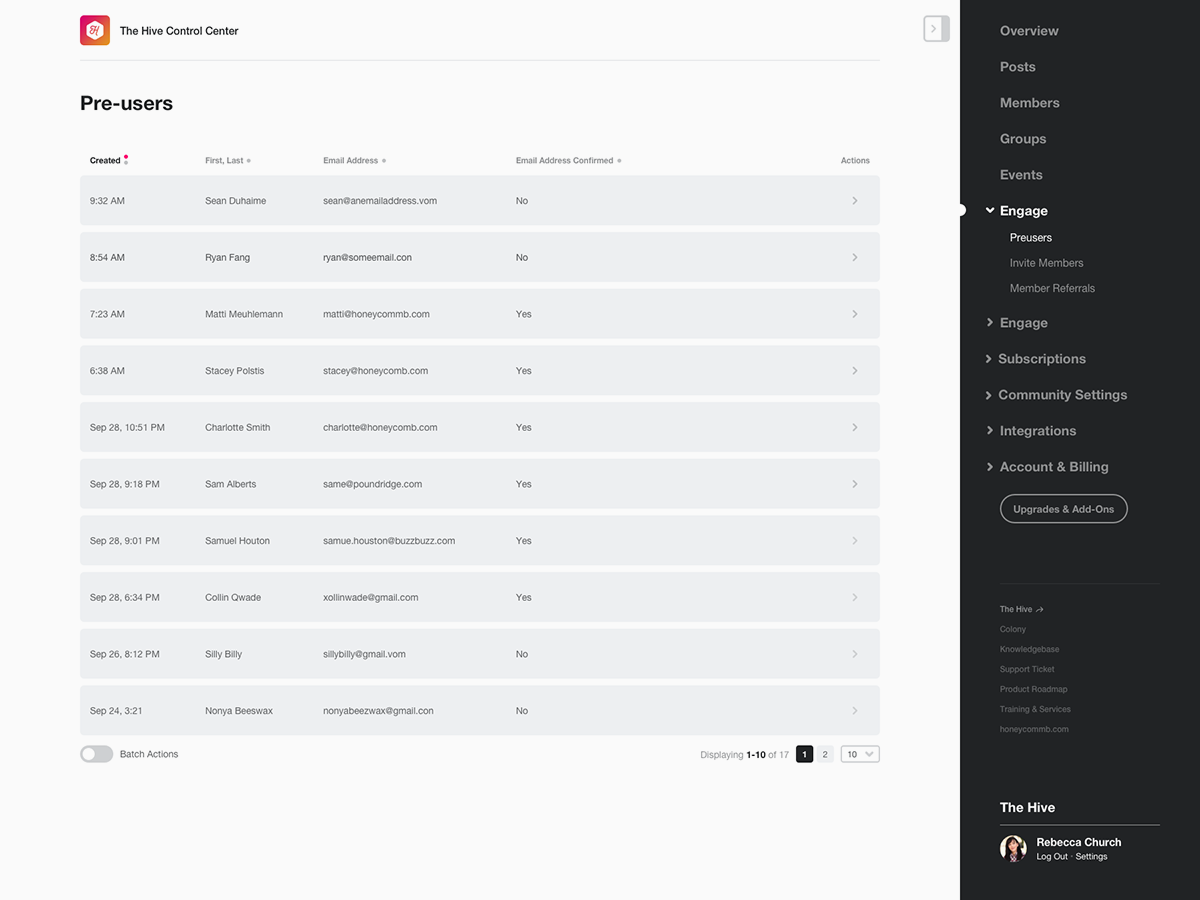 In the Preusers area you can see a table of all the users who have started registration but haven't completed it, including;
Date and time they started registration
First and last name
Email address
Email confirmation status
Action: Delete Preuser
Action: Send Reminder Email
Preuser "Confirmed" Table Column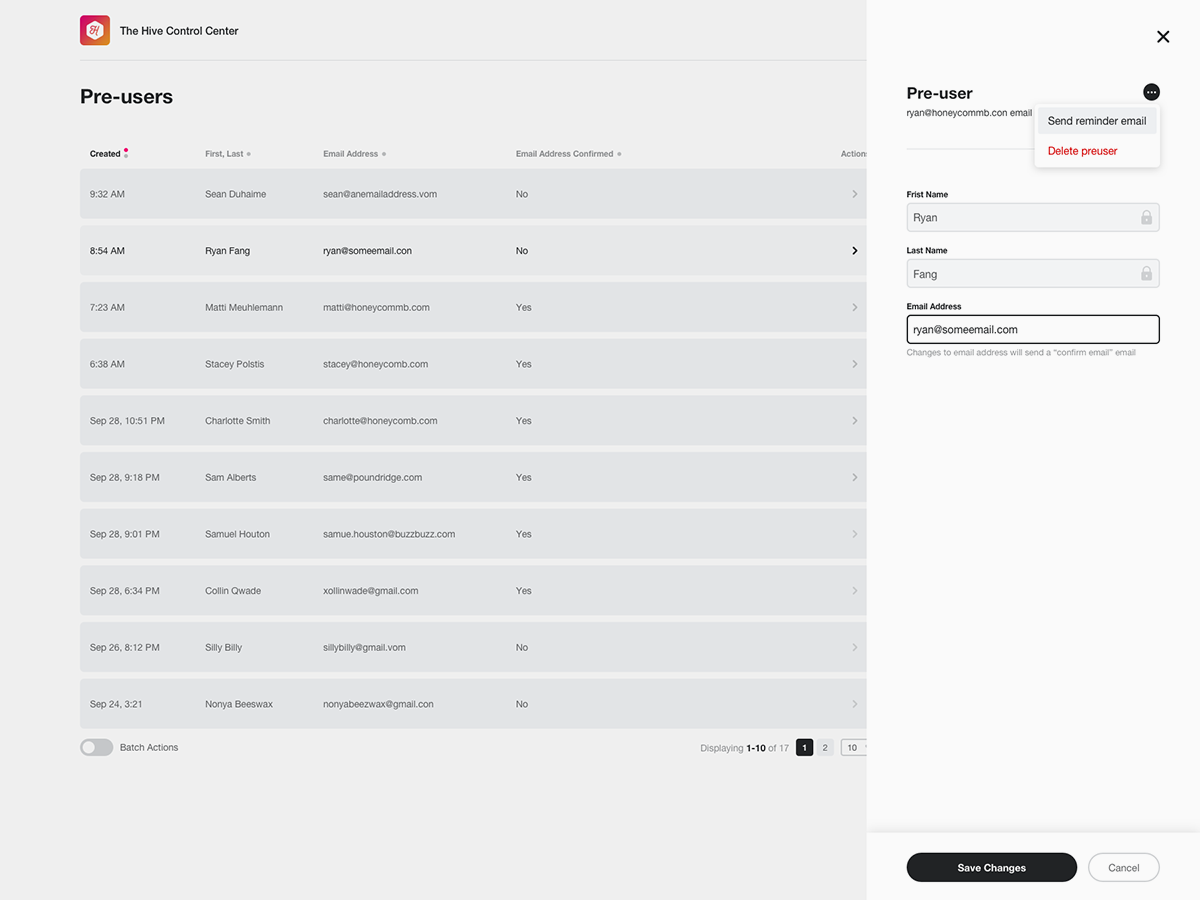 The Preuser "Confirmed" table column signifies a user who has (Yes) or who has NOT (No) confirmed their email address by clicking on the "Verify email & continue" button in the "Confirm your email address" email that is sent after a user completes the first step in the registration process; First, Last, and email address.
***For preusers who have NOT confirmed their email address, admins are given the ability to update the preusers email address, as a bad (mis-typed) email address is often the culprit of why preusers are not getting their confirmation email (example: myemail@gmail.vom).
Preuser Reminder Email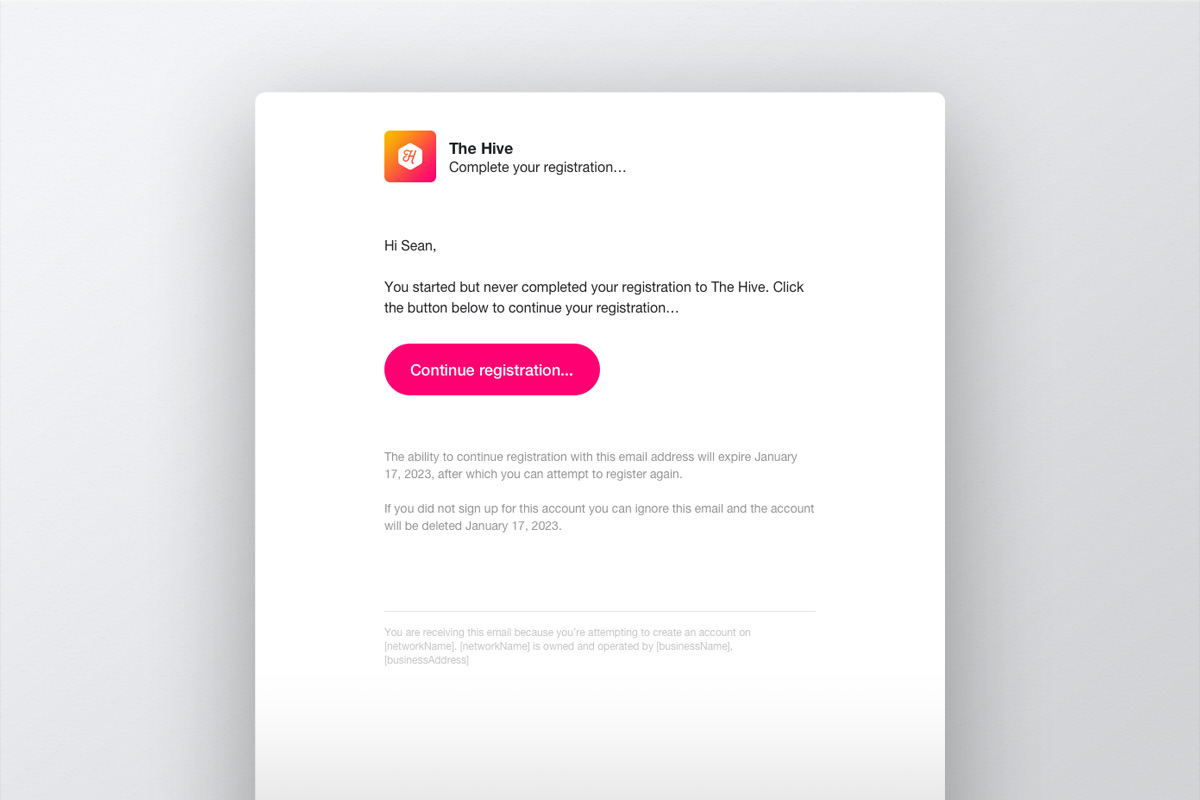 The Honeycommb system sends an automated email for any preuser that hasn't completed registration 2 hours after the submission in the first step of the registration process; first name, last name, and email address.
The reminder email is sent whether or not the user has confirmed their email address.
Improved "Confirm your email address" Email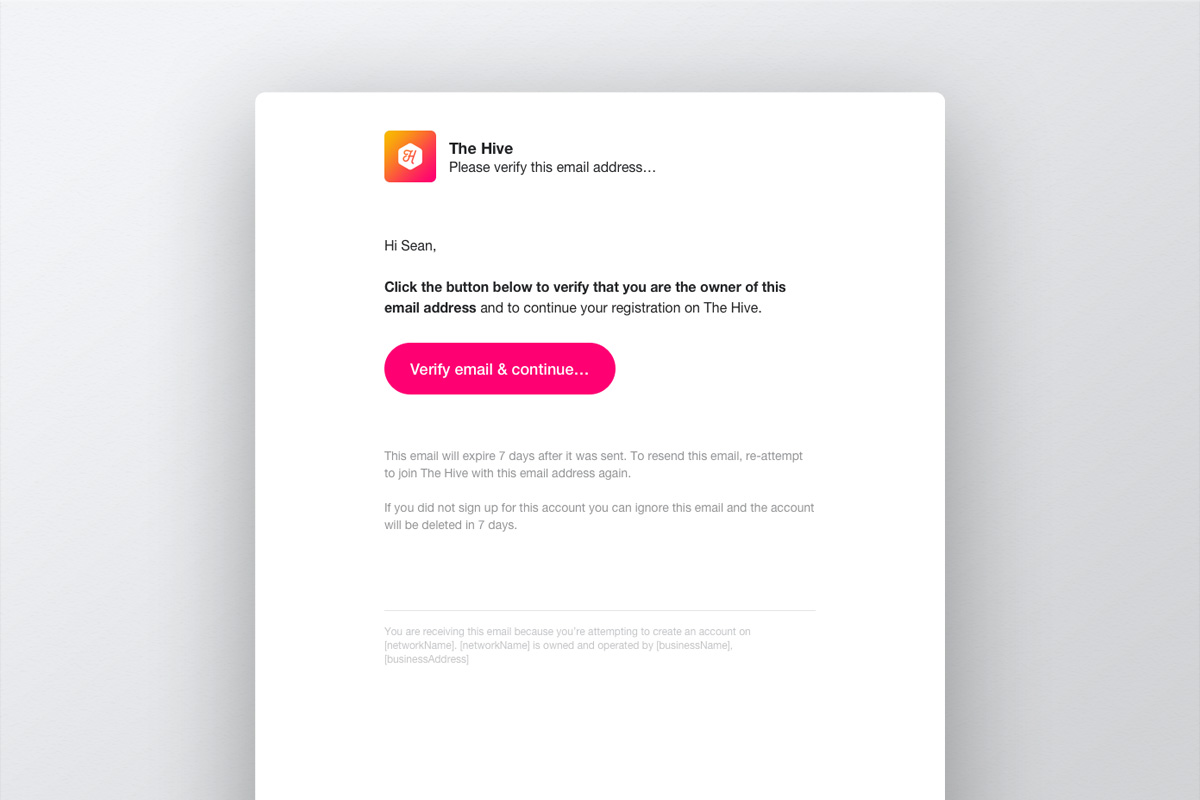 After quite a bit of email delivery research, to improve the already strong delivery rate of our confirmation email, Honeycommb updated the template, phrasing, and button / link placement to be more inbox-friendly. This has improved delivery to inboxes / reduced delivery to spam folders.
Create Your Network
A rock-solid registration process and management solution is only one reason to launch your independent social network with Honeycommb. If you want to organize and engage a group of people of any kind, than you're in the right place. Create your network now or... let's have a chat (book a meeting below).