Web Post Creation 📎
March 22, 2023 - Creating content in Honeycommb's web application got a number of upgrades with posting to a group, adding file attachments, and a new interface making posting from a browser, whether on desktop or mobile, a wonderful experience.
The update to Honeycommb's Web application post creation experience includes a handful of wonderful upgrades and improvements, most notably - post file attachments. This new capability extends the use case of posts to distributing more than information itself. We're excited to see how Honeycommb networks take advantage of this new affordance!
This update also includes the ability to post to a group, interface enhancements, and progressive uploading. Read on to learn more…
Post File Attachments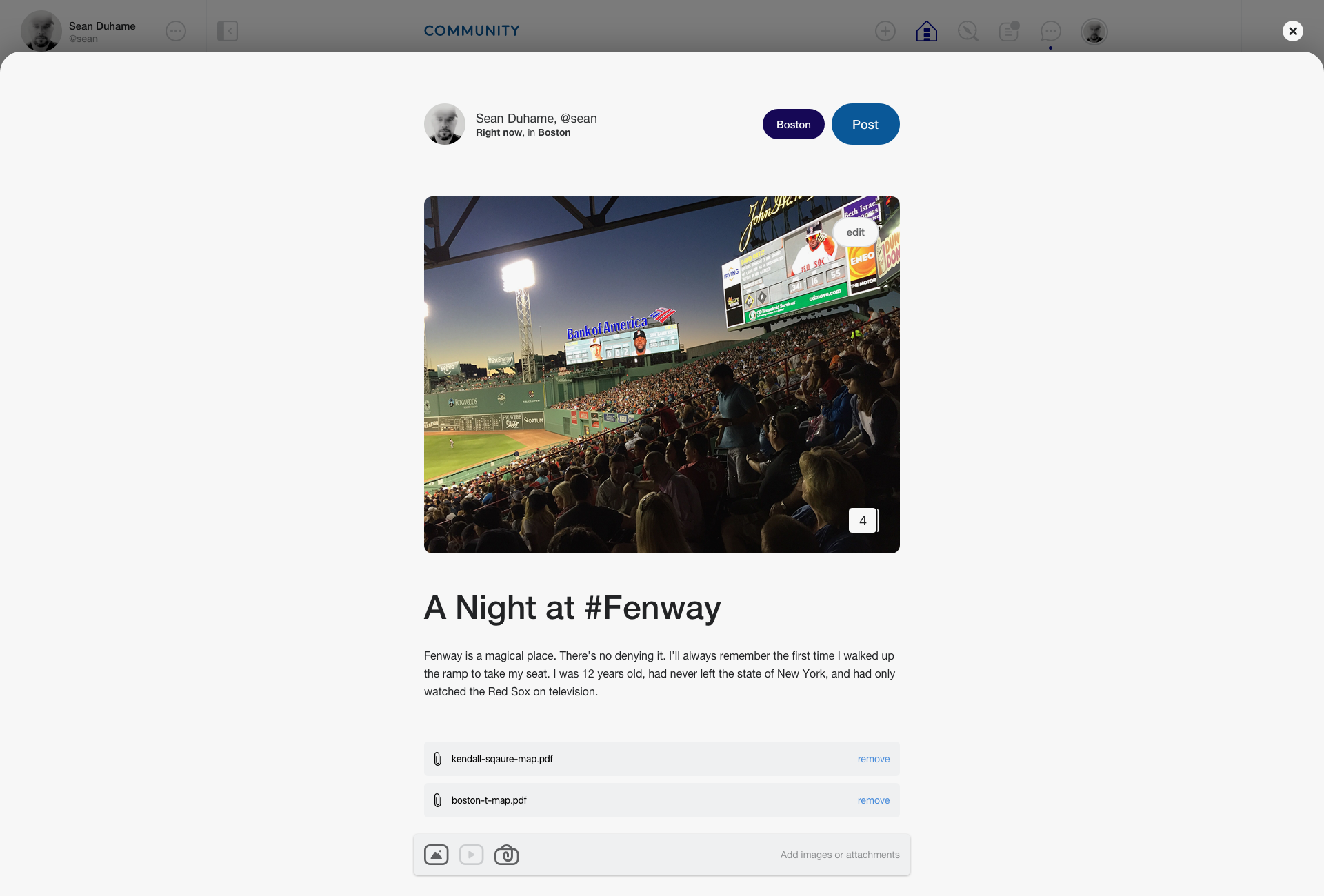 Sharing and distributing of files inside a network has many advantages and supports countless use cases. The current primary method for creating and distributing information of any kind inside a Honeycommb network is through posting content from a profile. This became a natural vehicle for supporting the distribution of files.
🪄 Creating a Post With a File Attachment
Only available in Honeycommb's Web application, members now have the option to add up to 10 file attachments, each file no greater than 10mbs. File attachments can be arranged in any order during post creation.
Every file is scanned for viruses using Amazon Web Services virus detection software prior to being available for download by any member.
👁 Viewing and Downloading a Post File Attachment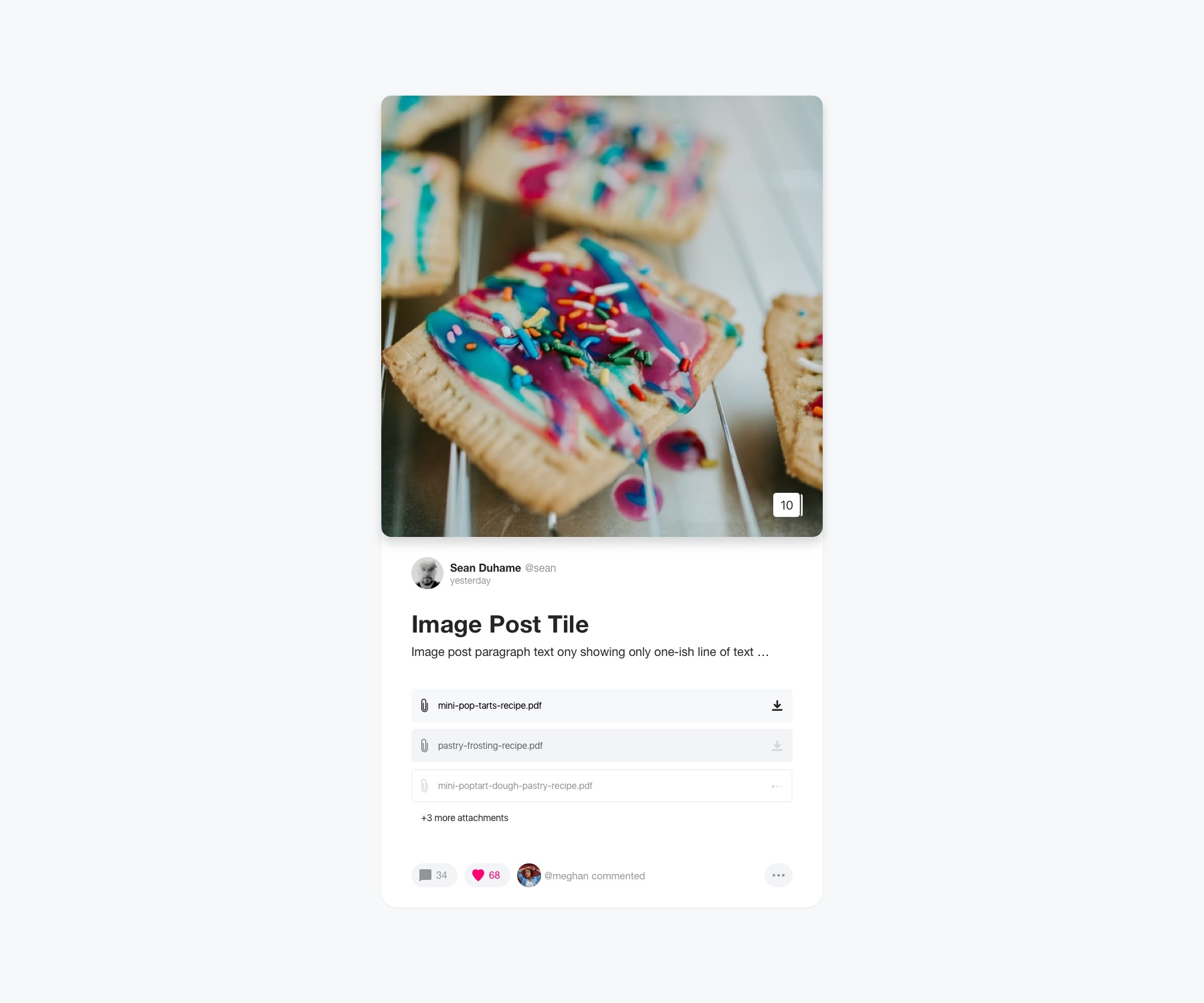 File attachments can be seen both in post preview cards on feeds and on the post itself (post view) at the bottom of the post.
To download a file attachment from a post, a member must view the post view and click on the reference for the attached file(s) found at the bottom of the post. The file will be downloaded immediately to the members desktop computer or mobile device.
Post creation, viewing, and downloading works beautifully on desktop and mobile devices.
Note that adding file attachments to a post during post creation is not available from Honeycommb iOS or Android applications because files are rarely stored on mobile devices making the affordance less than necessary.
Posting To a Group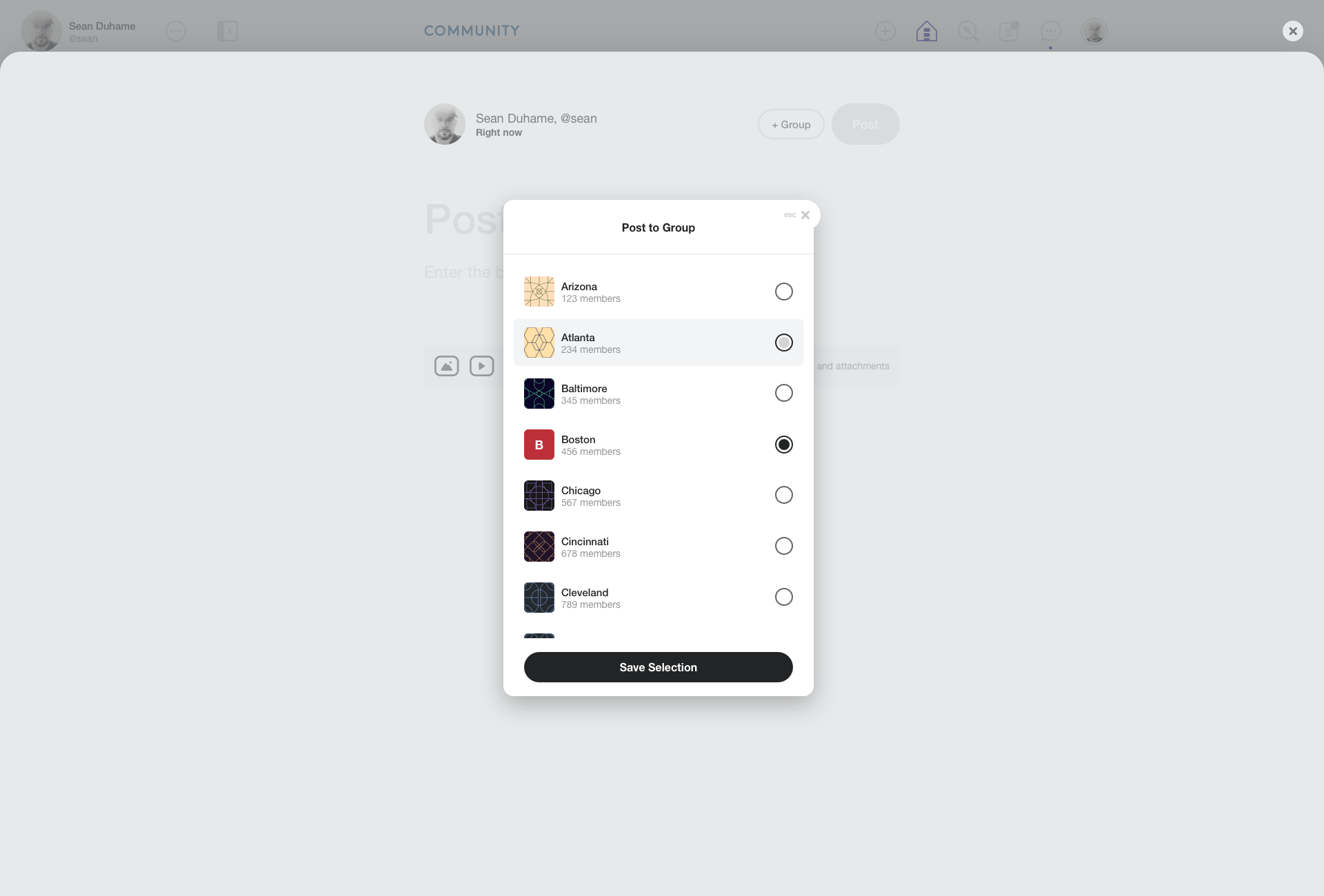 Members no longer need to first go to a group to be able to post into a group. From anywhere in the network, members can add (and remove) the group they want to post into.
New Web Post Creation Interface Design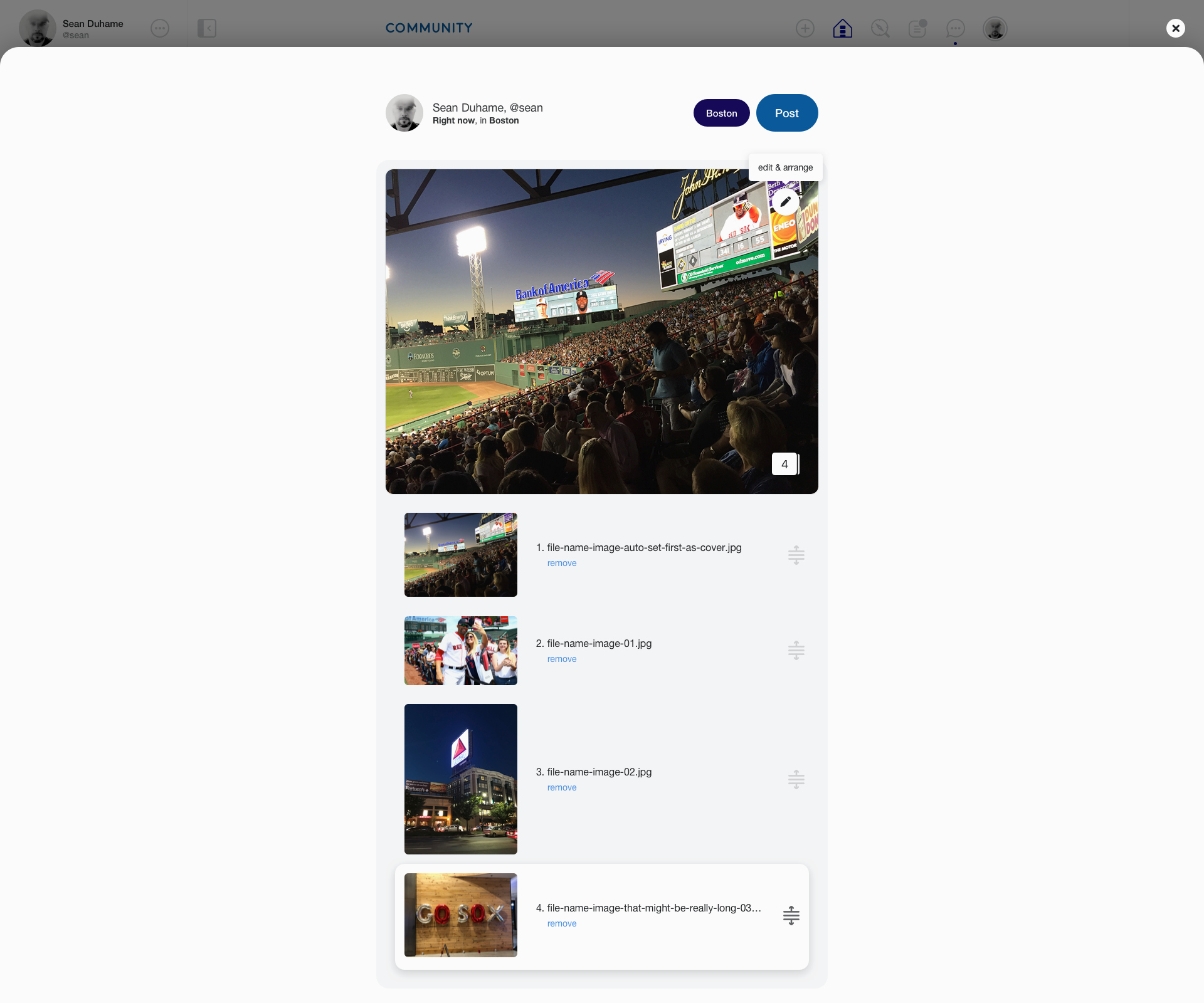 With the introduction of file attachments, adding and arranging them, came the need to redesign the interface to make room for new elements.
The biggest change would be when creating a post with multiple images, the interface to edit and arrange the images is now hidden behind the edit button found in the top right over the cover image. Clicking the Edit button will open up the capability to remove and arrange images. Clicking the edit button while the edit and arrange interface is open will close the edit and arrange interface.
Progressive Uploading
With the inclusion of file attachments and the desire to improve larger media uploads, like movie files, Honeycommb has improved the post creation experience by allowing you to post your content before the upload is complete. Once the upload is complete, the post media will be loaded and available in the post.
We hope you and your members enjoy this update!
Honeycommb Product Team
Create Your Network
A beautiful, full-featured, modern web application is only one reason to launch your independent social network with Honeycommb. If you want to organize and engage a group of people of any kind, than you're in the right place. Create your network now or... let's have a chat (book a meeting below).